Open Forge Meeting 2016 in China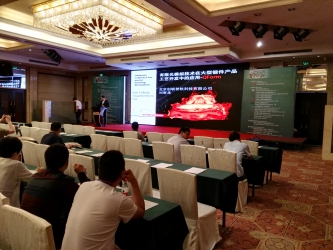 Two representatives of QuantorForm Ltd. attended the Open Forge Meeting 2016 which was held in Zhengzhou, Henan, China in May. At the booths of Beijing Intelligent United Innovation Technology (IUIT) and Fukin Technologies Services we were glad to meet so many visitors and show them QForm applications for open die forging industry.
Our colleagues from IUIT company also prepared a joint report «Experience of Simulation implementation to Development of technological process for production of large forged products at «EnergoMashSpetsStal (Kramatorsk)», which was well received by industry representatives.
We want to thank our partners for their participation and Mr. Zhang Jin (General Secretary of Confederation of Chinese Metalforming Industry) for organizing this event.