International Forging Congress (IFC) 2022. Chicago, USA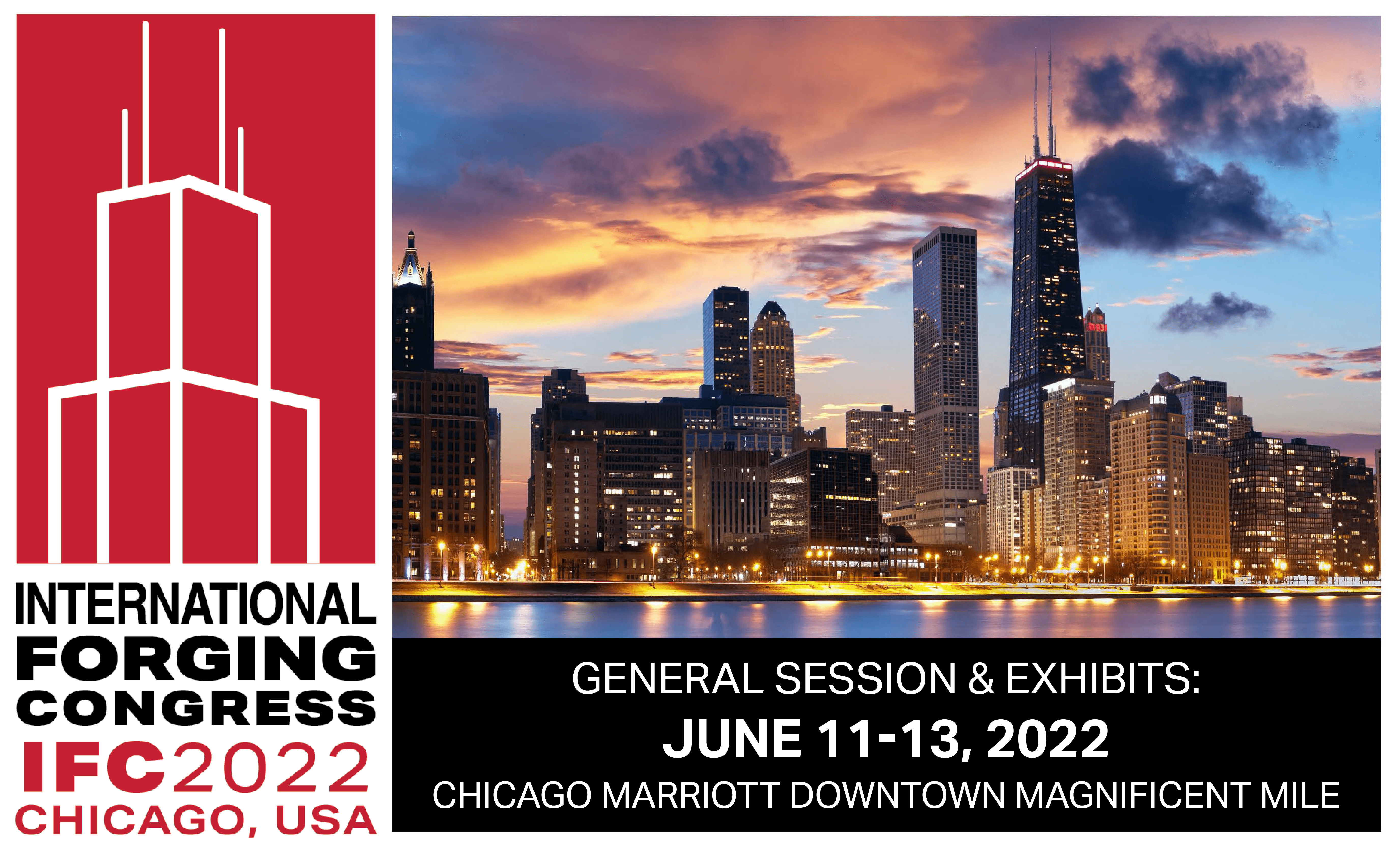 The 23rd International Forging Congress (IFC) returns to Chicago, USA June 11-13, 2022. IFC 2022 will showcase the best in forging technical and business-oriented presentations for the worldwide forging community.
IFC 2022 General Session & Exhibits will include:
Technical and research presentations
Operations excellence presentations
Applied industrial-focused presentations
Exhibition of leading suppliers to the forging industry
Optional opportunity for forging plant tours
QForm booth is 303.