New version of QForm VX has been released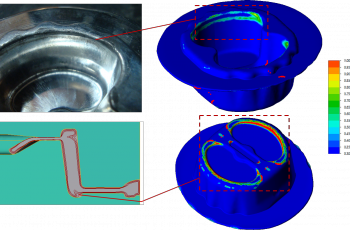 Prediction of material flow defect in QForm by unique algorithm "Gartfield"
New version QForm VX 8.2 has been released. This version is the next step of development of QForm VX software which contains a lot of new features.
Users who have active technical support will be updated by email campaign. Or request your update via market@qform3d.com.
We have two the most interesting features in the new QForm software version:
New Heat Treatment simulation module. The module has integration with JMatPro (Sente Software) software and material properties can be imported to QForm from this software. Also, special feature to simulate heat treatment by sprayers which can be useful for simulation of aluminium profiles cooling has been developed
Gartfield. Advanced material flow analysis by Gartfield algorithm available in QForm only, for prediction of different surface material flow defects. Test it free!
Except of these two new features a lot of enhancements and improvements are made for general metal forming, ring rolling and extrusion simulation.
Some of new features of this release:
Prediction of the ring shape in QForm

Shape rolling module. The module is made for companies who work in rolling industry. In this module simulation speed of basic rolling process is much faster than with using of general forming module
Tool fatigue failure analysis which helps to predict number of forgings before die crack
New electric upsetting module
Direct import of *.step geometry files to QForm. Fully automatic mesh by one click
Automatic generation of technical reports based on the user's template
Process templates for even faster setting up of initial data
Possibility to set number of cores using for simulation
New formula for defining flow stress data
Improved and simplified work with screenshots from the QForm software
More possibilities for programming in QForm
Some of new features in Ring Rolling:
Ring rolling simulation takes into account table level
Main roll can have not constant rotation speed now
Basic improvements in calculation algorithms
Some of new features in Extrusion:
Improved algorithms of our unique coupled task
Special messages to control critical die deflection
New velocity deviation field
And other basic improvements and enhancements of the calculation algorithms and the interface.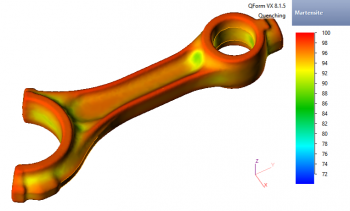 Heat treatment simulation of connection rod in QForm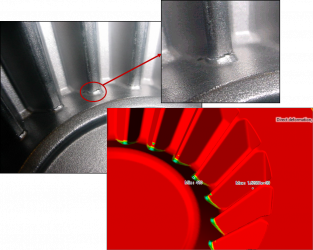 Prediction of tool fatigue failure of the die for gear forging in QForm