Report: QForm Seminar. Krakow. 15 February 2018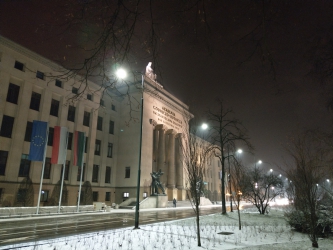 AGH University of Science and TechnologyQForm Seminar took place in Krakow on 15 February in AGH University of Science and Technology. Main subject of the event was: «Metal forming and profile extrusion simulation. Effective solutions and latest developments».

As usual Polish industry was very interested in development of metal forming simulation software. About 30 specialists from forging and extrusion factories and institutes as well as colleagues from AGH University participated in QForm Seminar. Thanks to Rudolf Kenig, representative of QForm Software in Poland, and partners from AGH University for the event organization.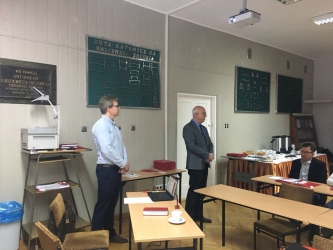 Welcome of participants. AGH, Head of Metal Forming Department, Prof. Janusz Majta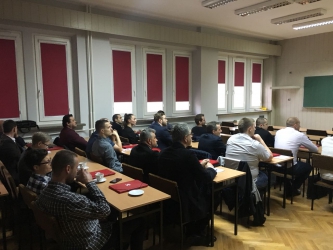 QForm Seminar participants
During the seminar a certificate of official QForm Training Center at AGH was awarded to Metal Forming Department team.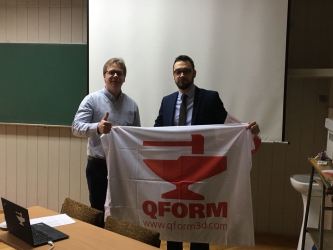 Certification of QForm Training Center in AGH University
Presentation «The use of advanced simulation in QForm for design of forging processes».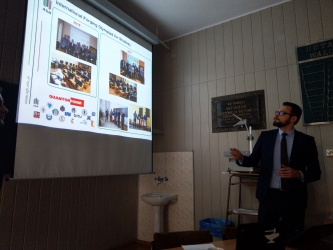 AGH, M.Sc., Eng., Research and Teaching Assistant, certified QForm Master, Mr. Łukasz Lisiecki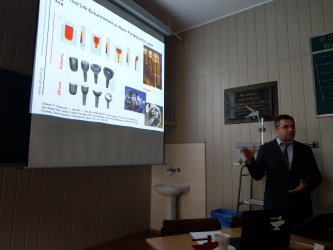 AGH, Ph.D., Eng., Assistant Professor, certified QForm Master, Mr. Piotr Skubisz
«Quality prediction and improvement of extruded profiles by means of simulation» presentation was made by Mr. Kuanysh Kenzhaliyev, Engineer of Technical Support, QForm Group. Also, Mr. Kuanysh Kenzhaliyev provided an individual training course in simulation of extrusion processes for AGH University on 16 February.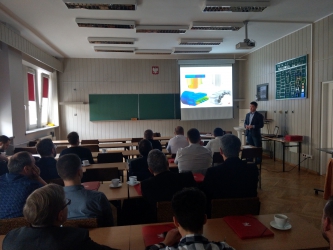 Quality prediction and improvement of extruded profiles by means of simulation. QForm Group, Engineer of Technical Support, Mr. Kuanysh Kenzhaliyev