Overview of the QForm UK Forum in Dubai
The Forum is a big event for the QForm UK community and team as it brings together researchers, manufacturers, experts, and developers from diverse countries and industries. Typically organised biennially, this time it took place in Dubai.

The QForm UK Forum in Dubai is like a big showcase of what we've been up to in the past few years. It was three jam-packed days filled with development talks, specialised sessions, and master classes. We saw lots of cool presentations sharing success stories of using QForm UK in manufacturing all around the globe. The vibe at the event was super positive and creative, whether we were diving into technical stuff or just chilling during free time. Overall, everyone thought the Forum was a big success!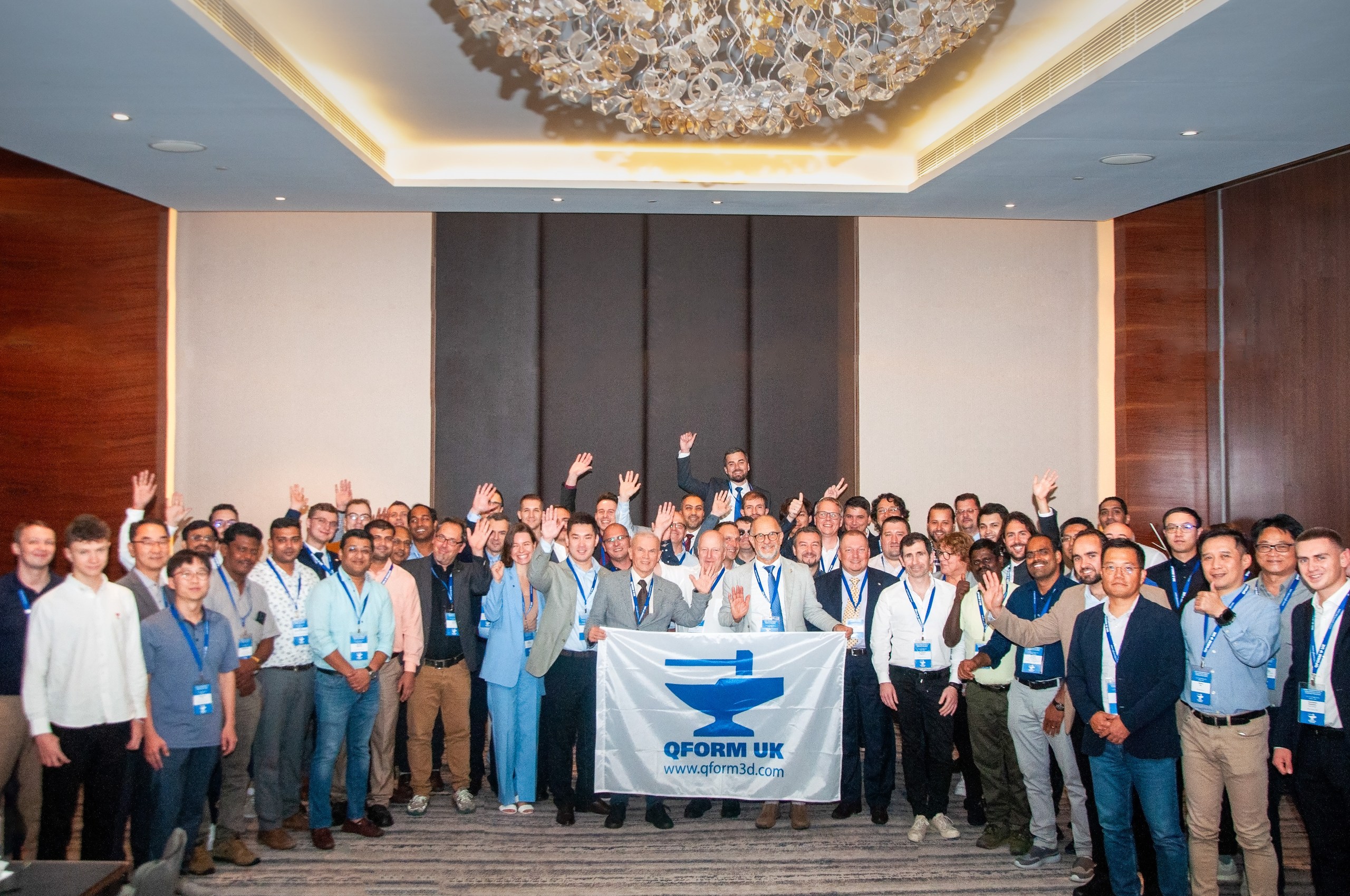 A wonderful group photo captures the essence of the Forum. Throughout the event, participants from 19 countries showcased over forty presentations, contributing to the richness and diversity of the discussions.


The first presentation of the QForm UK 11

We strive to uphold the tradition of unveiling a new version of the QForm program during our events. This year, we introduced QForm UK 11. A dedicated release will provide a comprehensive exploration of all the new features in QForm UK 11. Here's just in brief: version 11 possesses tons of new features that enhance the user-friendliness, accuracy, and speed of simulations.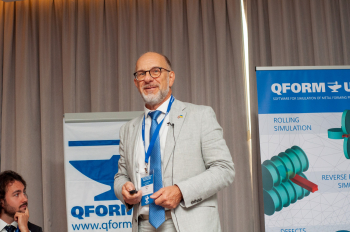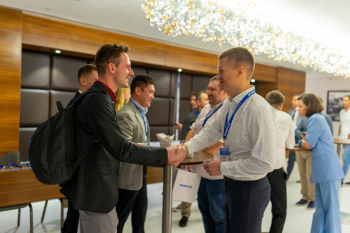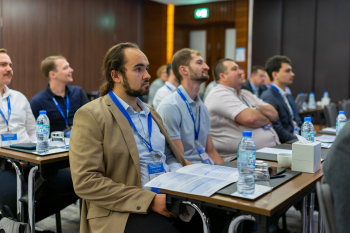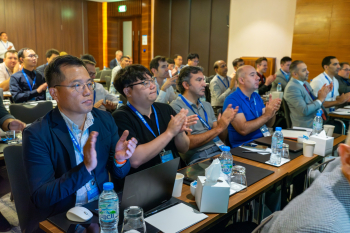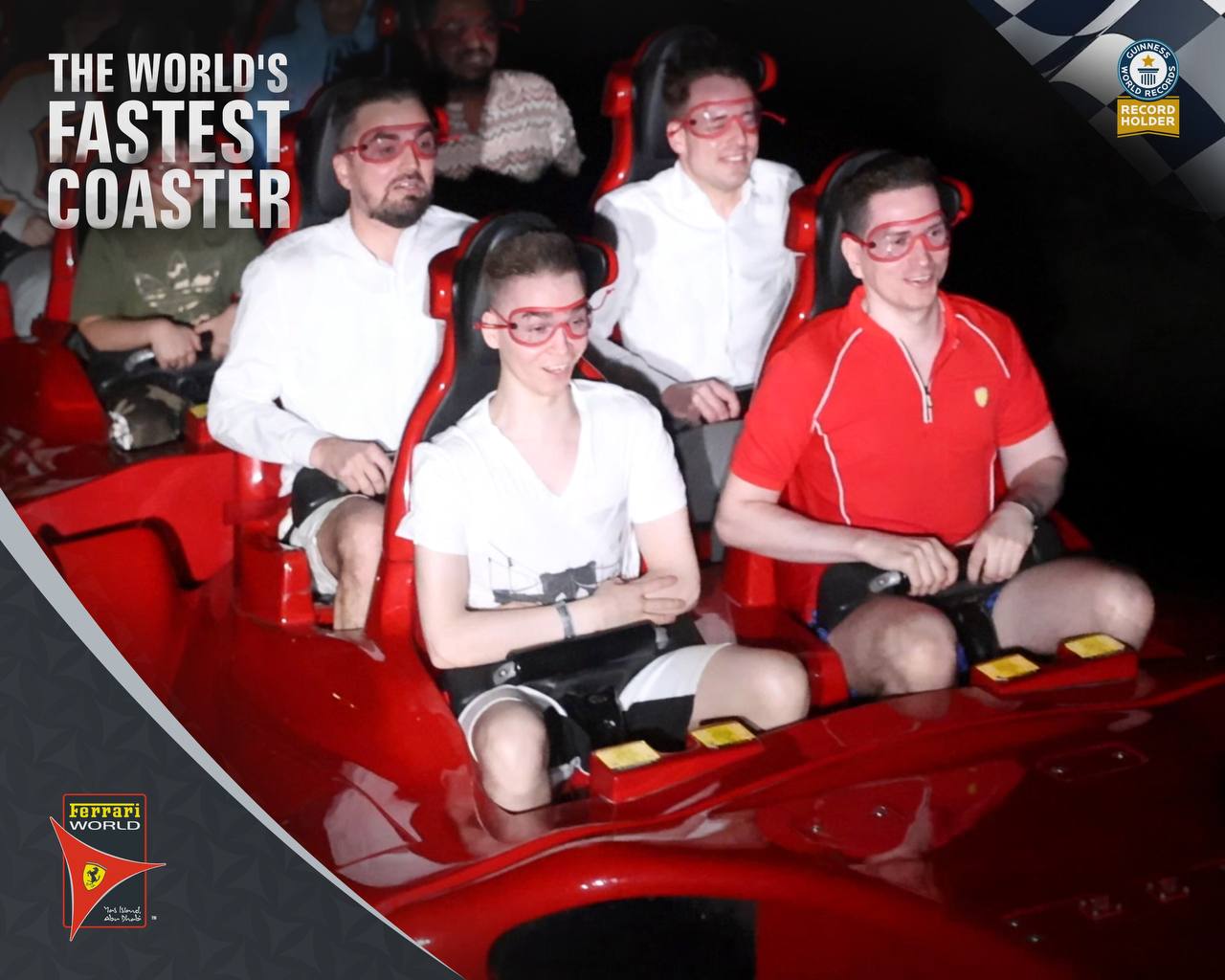 At the Ferrari World Abu Dhabi amusement park, you'll find one of the most sought-after rides, the Formula Rossi roller coasters #1 and #22. These rides boast a short-term g-force that can reach up to 4.8g, a level comparable to the g-forces experienced by Formula 1 pilots, which typically range from 4 to 6g. On the final day of the Forum, participants had the unique opportunity to test their resilience by experiencing these exhilarating rides.


Rolling Section and QKaliber. Innovation in rolling design

We consider the rolling industry as a prospective market, which is why we have not only enhanced the rolling module but also developed a dedicated system - QKaliber CAD for roll pass design. As a first-time initiative at the Forum, we arranged a specialized Rolling section to delve into the current state of the industry. During the master class, participants had the opportunity not only to explore QKaliber's capabilities but also to engage in a design cycle, encompassing roll pass design, simulation, and technology and tool analysis.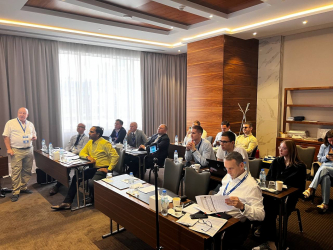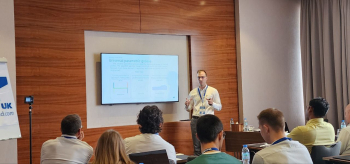 The first day of the QForm UK Forum concluded with a Gala dinner set against the stunning backdrop of Dubai's high-rises. Informal communication holds significant value in the event, serving as more than just a moment for relaxation; it is an opportune time for exchanging ideas, energy, and positive vibes.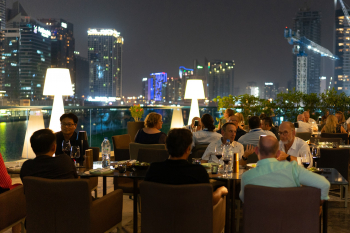 QForm Group is a community of professionals around the world

The chance to gather representatives from various scientific schools and industries, spanning different countries and markets, not only provides an excellent opportunity to discuss current issues in metal forming, exchange experiences, and share development ideas, but it also serves as a platform to foster communication among dedicated professionals globally. This collaboration enables us to unite efforts for technology development and the spreading of innovative research and simulation methods.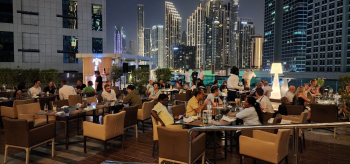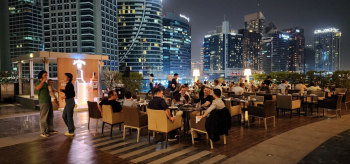 The QForm Academy is a bridge between the scientific and industrial worlds

Educational projects hold a significant place in our company's mission. We consider webinars, training courses, support for research projects, and the Student's International Olympiad as crucial components for fostering development and enhancing the academic community.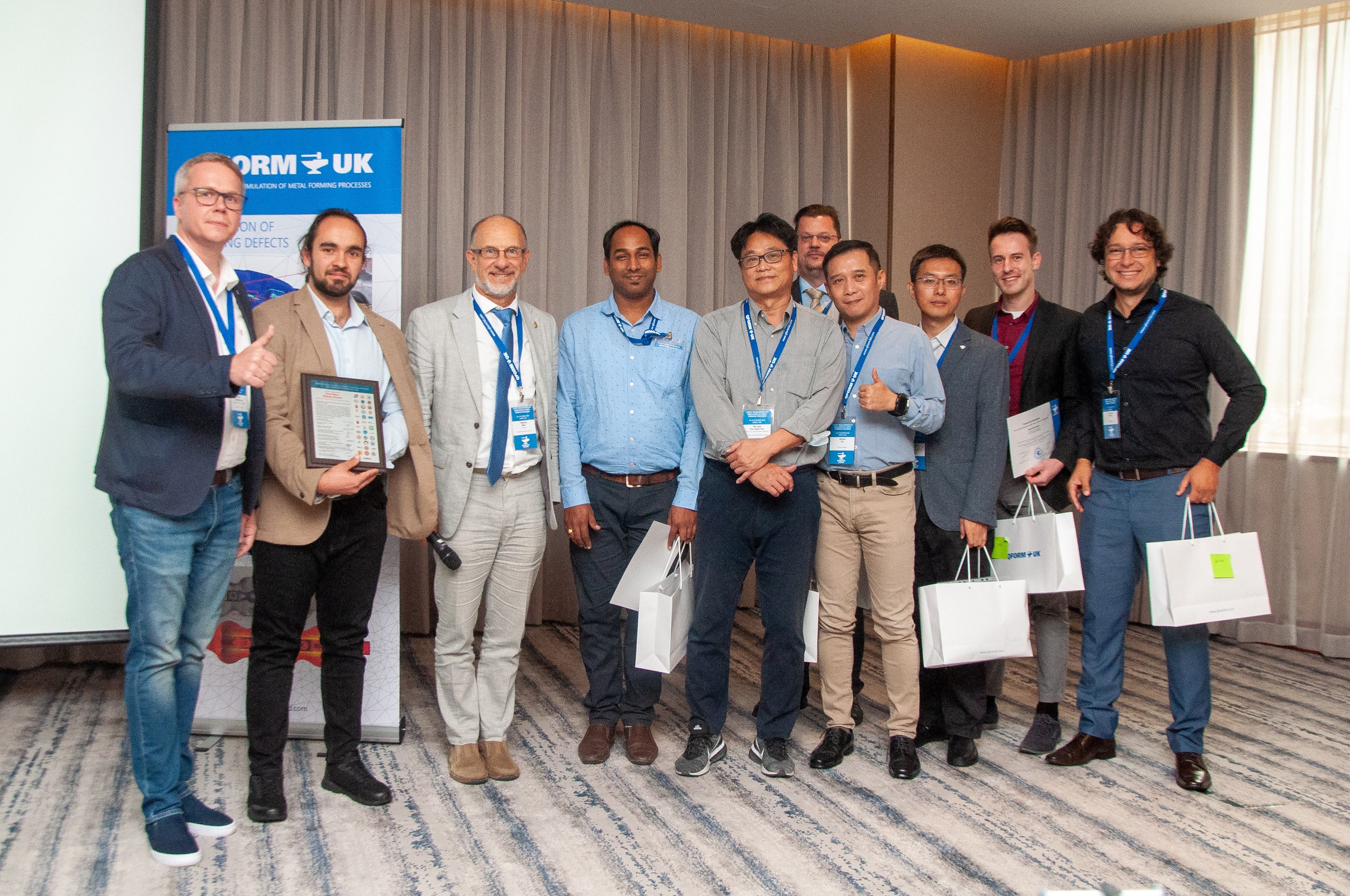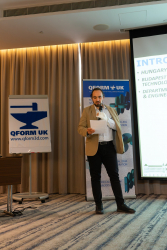 Mátyás Kovács, the Winner of Olympiad-2023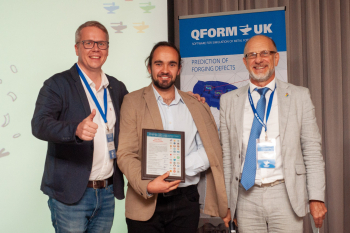 Mátyás Kovács, the Winner of Olympiad-2023

We are delighted that Mátyás Kovács, the winner of the 2023 Olympiad, took part in the QForm UK Forum and shared insights into his competition preparation, despite facing challenges with his hand. Incidentally, this marks the third consecutive triumph for Hungarian students in the Olympiad. We extend our sincere congratulations to Mátyás, express our gratitude for his participation at the Forum, and wish him a swift and smooth recovery.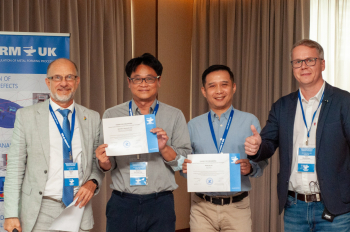 Prof. Michael Yiin-Kuen Fuh, National Central University, Taiwan, and Marlon Ho, General manager, G.Target, Taiwan
Hanlong Liu, IUIT Beijing Intelligent United Innovation Technology Co. Ltd, China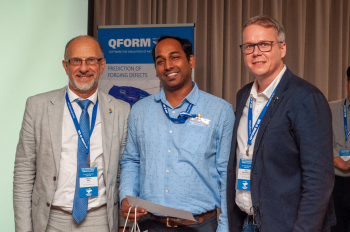 Dhiraj Mishra, DDSPLM Pvt Ltd, India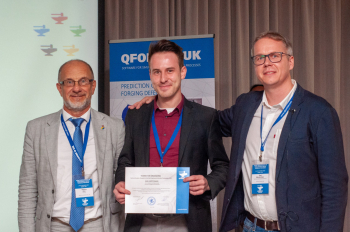 M.Sc.Karl Groetzinger, IFU Stuttgart, Germany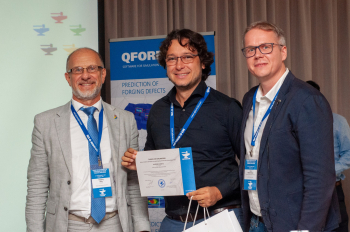 Dr. Alisson Duarte, Co-founder at SIXPRO and Professor at Federal University of Minas Gerais, Brazil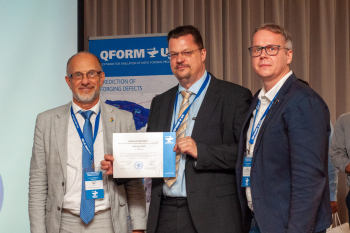 Dr. Hans-Willi Raedt, prosimalys GmbH, Germany

The awarding ceremony took place immediately following the general session on the first day, and it was a pleasure to meet the organisers, teachers, and Members of the Scientific Committee of the Olympiad.
Many thanks to all participants and speakers for making the QForm UK Forum a memorable event!
Looking ahead, we are excited to announce our plans for the next Forum in 2025. We aim to bring forth new products and improved versions of QForm UK software, along with captivating presentations and case studies showcasing industrial and research applications. We look forward to your continued support and participation.
Best regards, your organisation committee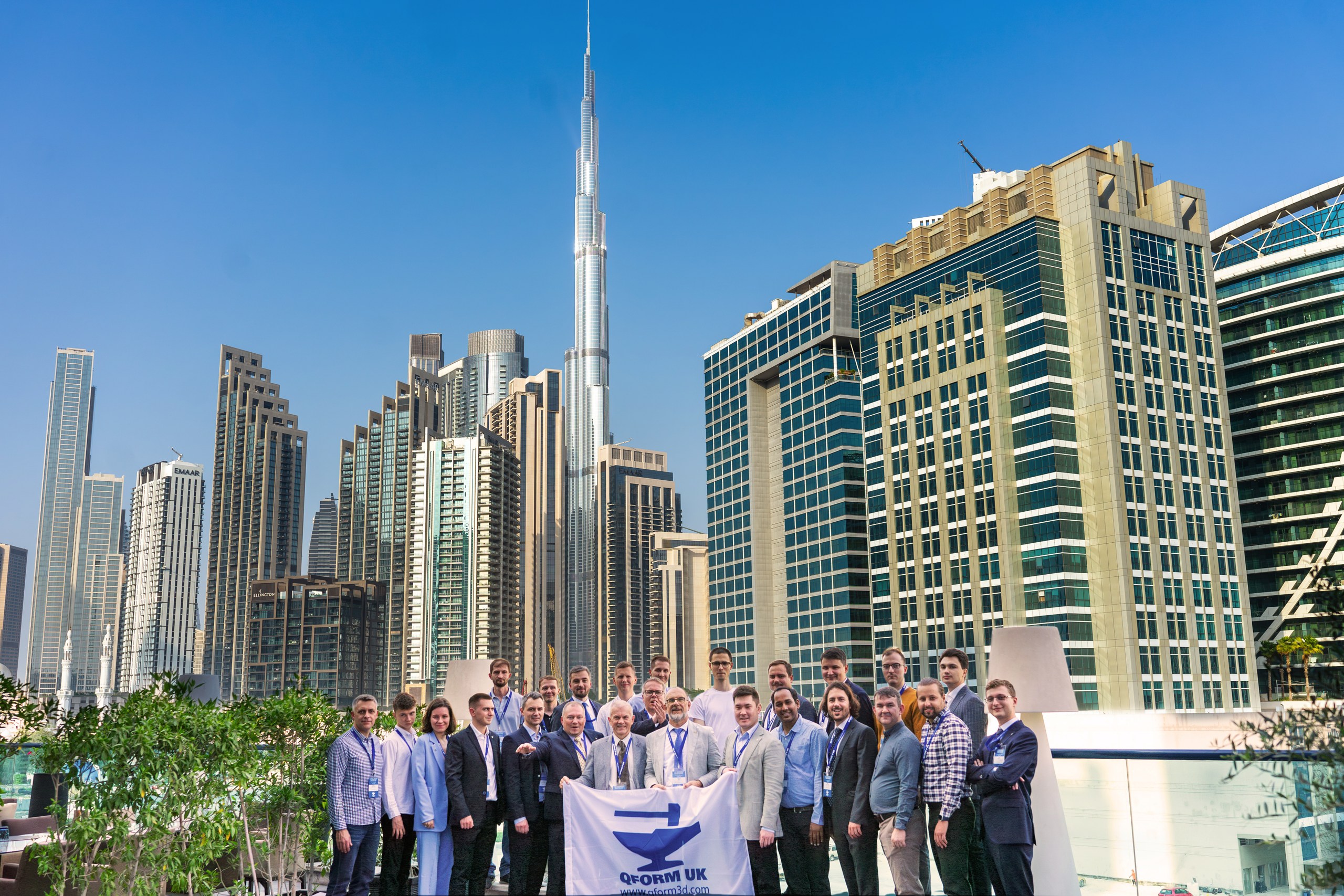 QForm Team at the Forum venue with the view of skyscrapers on the background