QForm's 25th Anniversary Party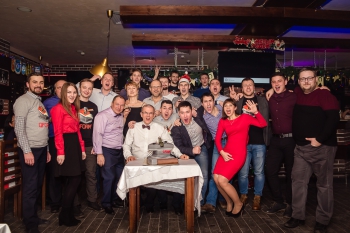 Our dear partners and customers have already known that in this year QForm celebrates 25th anniversary.
Since 1991 QForm has been widely used worldwide as an instrument for different research works and as a virtual press at manufacturing. QForm development team, development partners, engineers of our technical support, business development department and directors met at the party to celebrate QForm 25th anniversary as well as Christmas and New Year holidays. Our team is growing up every year and we appreciate all of our customers who make our work effective and positive!
We are glad to wish you luck, happiness and prosperity in upcoming year!