Authorized QForm Software Training Center in Romania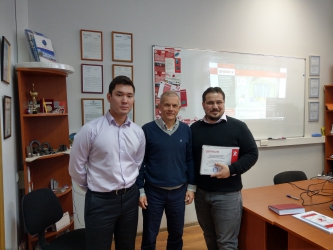 Mr. Kuanysh Kenzhaliyev, Engineer of QForm Technical Support, Mr. Sergey Stebunov, PhD, CEO QuantorForm Ltd. and Mr. Nicolae Serban, PhDWe are happy to introduce University POLITEHNICA of Bucharest, Materials Science and Engineering Faculty, Materials Processing and Ecometallurgy Department is an authorized QForm Software Training Center Romania.

Head of Training Center: Nicolae Serban, PhD

Address: 313 Splaiul Independentei, building J, 2nd floor, JB208, sector 6, 060042 Bucharest, Romania

Training centers have possibilities to organize professional training for industrial specialists and students with different ranges of QForm Specialist certification.
Also, we are very glad of visit of Nicolae Serban to Bauman Moscow State Technical University, Metal Forming and Equipment Department where he visited university museum and talked with university professors and specialists. After taking a training course in QForm metal forming simulation software from 5 to 9 February 2018 Nicolae obtained a certificate of «Master» of QForm.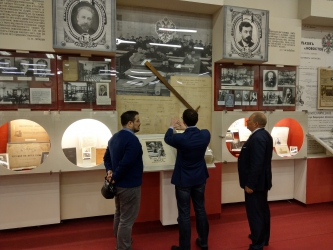 Museum of Bauman Moscow State Technical University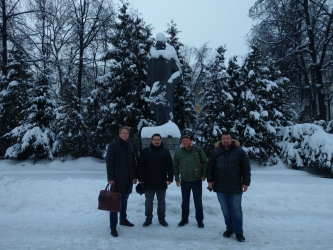 Nicolae Serban with QForm Group partners