Report: QForm Seminar. Bilbao. 14 February 2018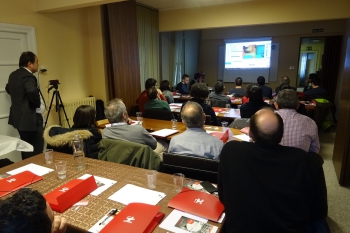 Seminar of QForm software users was held on 14 February 2018 in Spanish Association of Forging Industry (Sociedad de Industrias de Forja por Estampación) in Bilbao. Main subject of the event was: «Metal forming and profile extrusion simulation. Effective solutions and latest developments».

Spanish industry specialists demonstrated high interest in software for metal forming simulation. President of SIFE Luis F. Ruiz-Minguela gave a welcome speech before the seminar. This event gathered about 25 attendees from forging plants and universities. During the event we presented new features and possibilities of QForm and discussed different problems occurring in simulations. QForm users told about their wishes regarding to further development of our software. Also, as a result of the seminar, we've established a contact with several local institutes.
Also, presentations were made by QForm partners in Italy and Spain Ubaldo Panzone and Mauro Berard (MONTEROSA ADVISORY S.A.G.L.).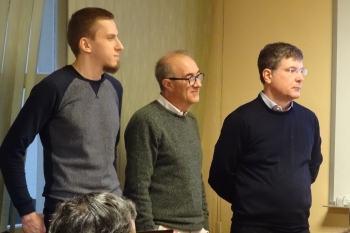 Anton Leonidov, QForm engineer, Mauro Berard and Ubaldo Panzone, MONTEROSA ADVISORY S.A.G.L.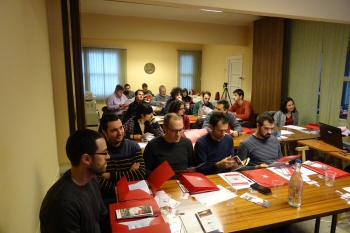 QForm Seminar participants
Thanks to every seminar participant! We are very pleased to have an opportunity to hold such events and hope to see you next time.