Metal-Expo'2018 Exhibition took place on 13-16 November in Moscow, Russia
Metal-Expo'2018, the 24th International Industrial Exhibition was held in Moscow, Russia on 13-16 November 2018. Together with ESI Group and Oberste Beulmann we presented QForm software at booth 1B78. We were very glad to have an opportunity to meet visitors of our booth, to discuss QForm simulation software, to hear ideas and wishes regarding further development of our products.
Also, mini seminars were held at our booth. During the week of exhibition, we, our partners and QForm users demonstrated interesting presentations about implementation of numerical simulation of forging, extrusion, rolling, ring and wheel rolling, heat treatment and microstructure evolution, as well as casting, welding, sheet metal forming and additive technologies.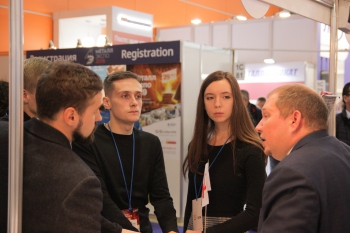 Discussing shape rolling simulation in QForm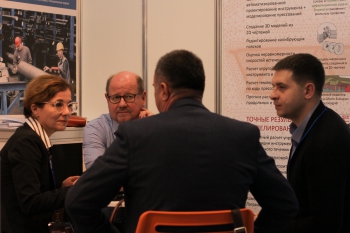 Oberste Beulmann company, special steels supplier, and AKFA company, QForm user, discussing supplying of tool steels for extrusion plant of AKFA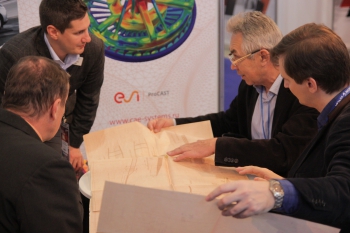 Solving technical problems in simulation of casting processes in ProCAST software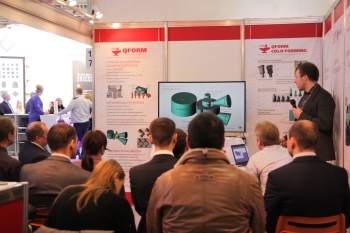 Presentation of new version of QForm Ring Rolling
We will be very glad to see you at our future events. Subscribe for our news to know about events we are going to take part in.