Polish Forging Association Seminar took place on April 11–12, 2019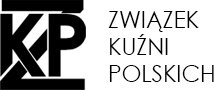 Polish Forging Association Seminar was held in Zdzieszowice, Gogolin, Poland on April 11–12, 2019. Presentations were made on April, 12 during the seminar. Paul Mordvintsev (QForm Group) demonstrated a presentation «QForm simulation software for design, analysis and optimization of metal forming processes».
The Association brings together individuals and companies from forging industry, suppliers of equipment and materials, end users and scientific institutions (Universities, Institutes etc.). The main objective of the Association is promotion of the development of Polish forging industry. The association is a member of the European Association of forging EUROFORGE and scientific cluster HEFAJSTOS.
Bartłomiej Nowak, President of ZKP, opened the forging seminar at hotel in Gogolin on April 12.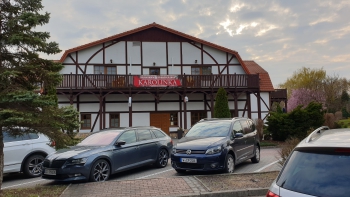 Beautiful place of event is Hotel Karolinka near ZARMEN FPA factory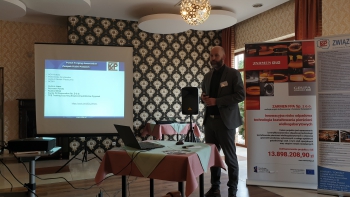 Forging seminar opening by Mr. Bartłomiej Nowak — President of ZKP
Sławomir Misiowiec made an interesting presentation about ZARMEN FPA SP. Z O. O. forging plant.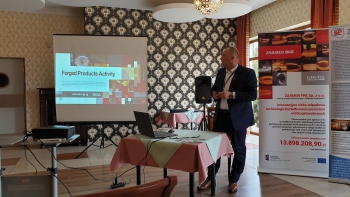 ZARMEN FPA forging plant presentation by Mr. Sławomir Misiowiec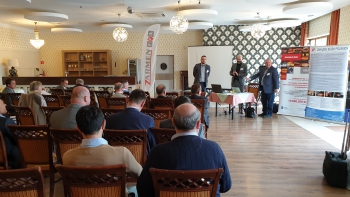 General Assembly of ZKP members
Representative of QForm Group Mr. Rudolf Kenig (Firma Usługowa Kendin) was awarded with a medal for long-term service and support for companies' members of the association.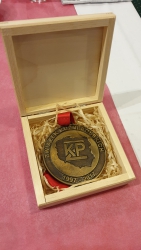 Medal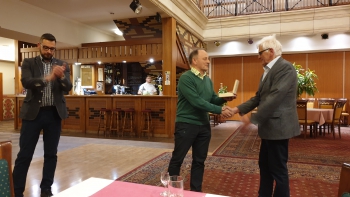 Awarding of Mr. Rudolf Kenig — Firma Usługowa Kendin