ESAFORM 2023
Let us share our impressions of ESAFORM. The 26th International ESAFORM Conference on Material Forming took place in Poland on April 19-21, organized by Prof. Lukasz Madej and his team. It is an annual scientific forum that covers research activities in different areas of material science and technology. It also has special sections dedicated to forging and extrusion.
Dr Nikolay Biba, Director of Micas Simulations Limited, presented а paper "Investigation of Skin Contamination Predictability Using QForm UK Extrusion Code". The research introduces a novel approach to predicting surface defects during profile extrusion. To validate the algorithm and examine the sensitivity of the results to technological parameters for solid and hollow profiles, the study uses experimental results for specific examples.

The paper "Analysis of tool heating in cold forging using thin-film sensors", co-authored by Karl Groetzinger and Dmitry Gegasimov, is made by using the cyclic tool heating module in QForm UK 10.2.2.

Furthermore, we were delighted to come across the papers authored by our friends, particularly Marco Negozio, who reported on the development of the recrystallization model of the AA6060 aluminium alloy, which was carried out using the QForm Extrusion program. It is interesting to admit that Marco Negozio one day was the winner of the Extrusion Section of the QForm International Students Olympiad.


Read papers and publications here.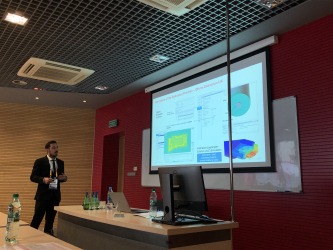 Marco Negozio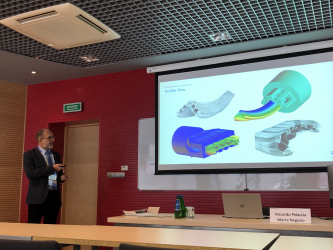 Nick Biba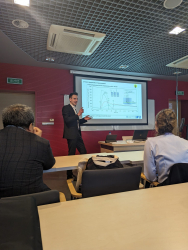 Karl Grotzinger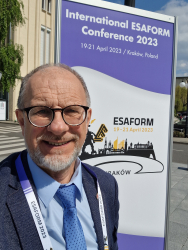 Nick Biba