Digest of September events
Inspiration at exhibitions, long-awaited users meeting, interesting thematic seminars
EUROFORGE

The largest exhibition for the European and international forging community was held in sunny Spain, Bilbao, on 28-29 September 2022. We were excited by new business communications, meetings with partners and colleagues. And we were also very inspired by the slogan "FORGING THE FUTURE", with which we absolutely agree!

You can find on photos Ubaldo Panzone (MONTEROSA ADVISORY S.A.G.L.), Mauro Berard (MONTEROSA ADVISORY S.A.G.L.), Dr.-Ing. Hans-Willi Raedt (prosimalys GmbH) and Paul Mordvintsev.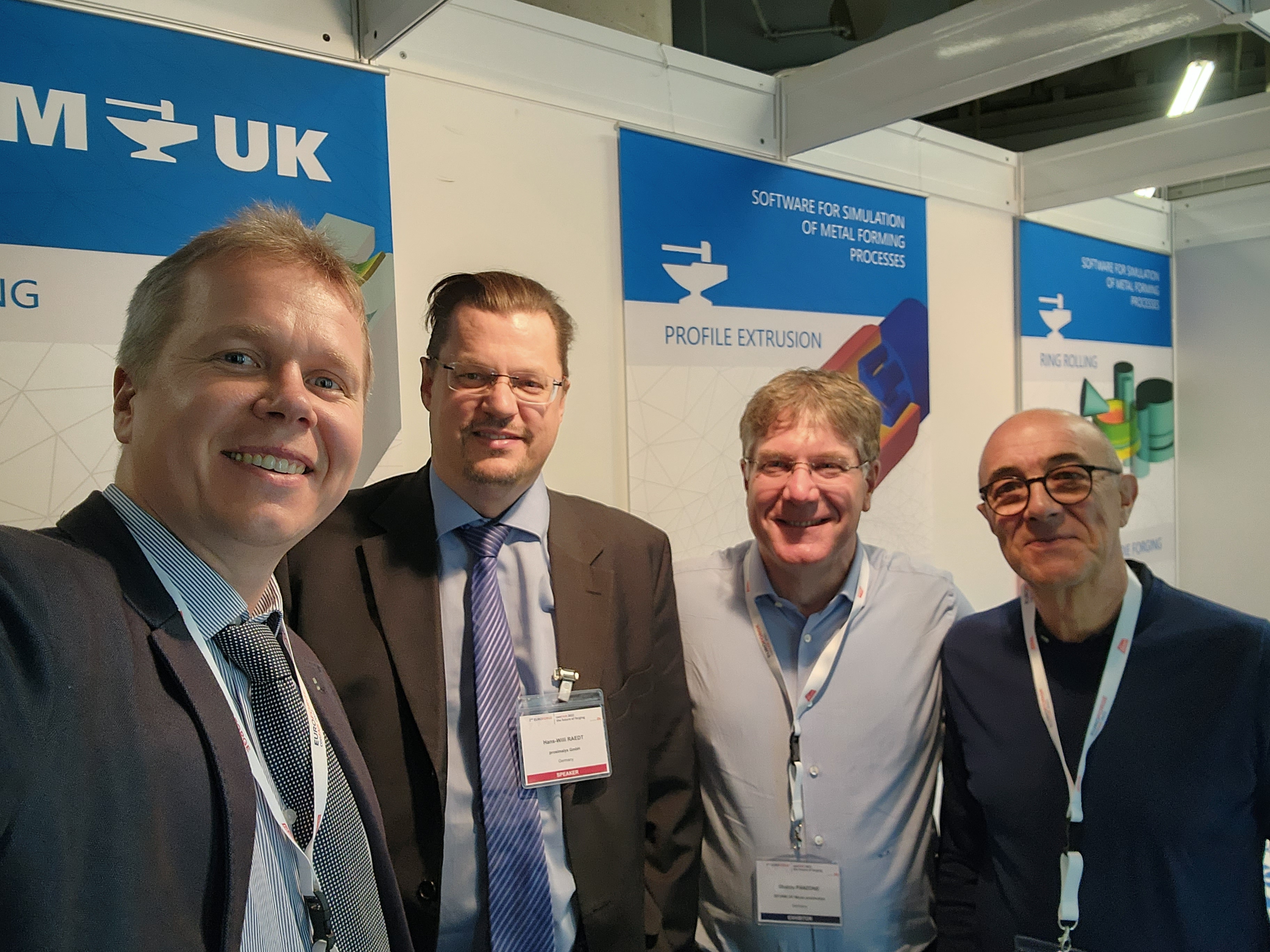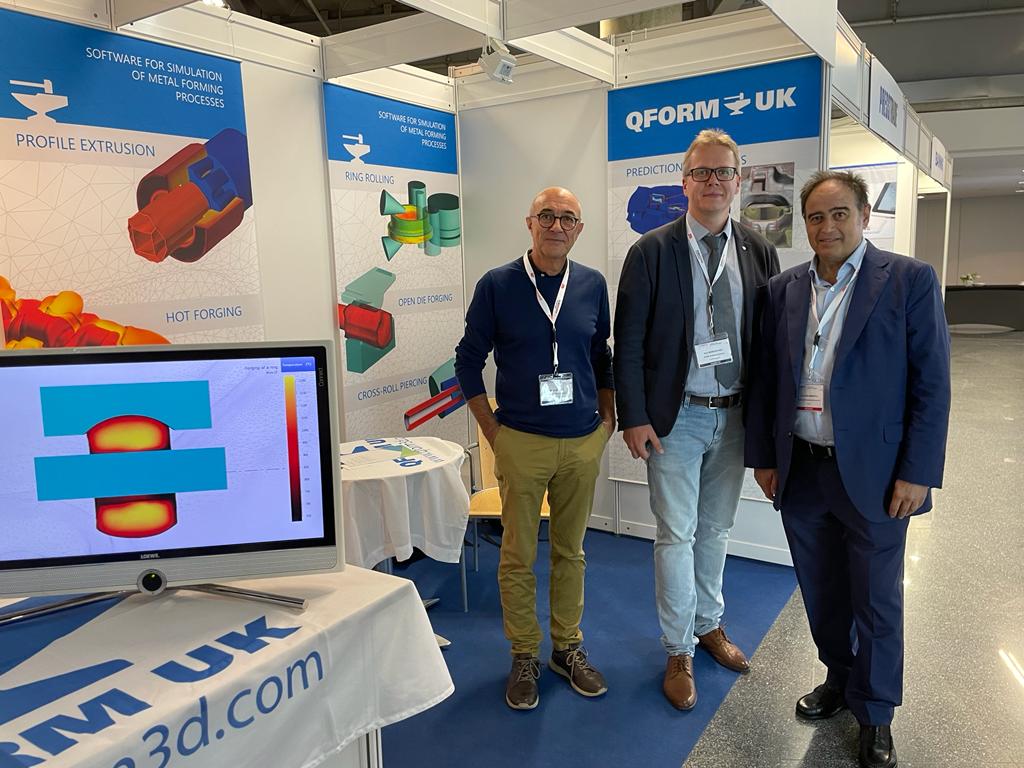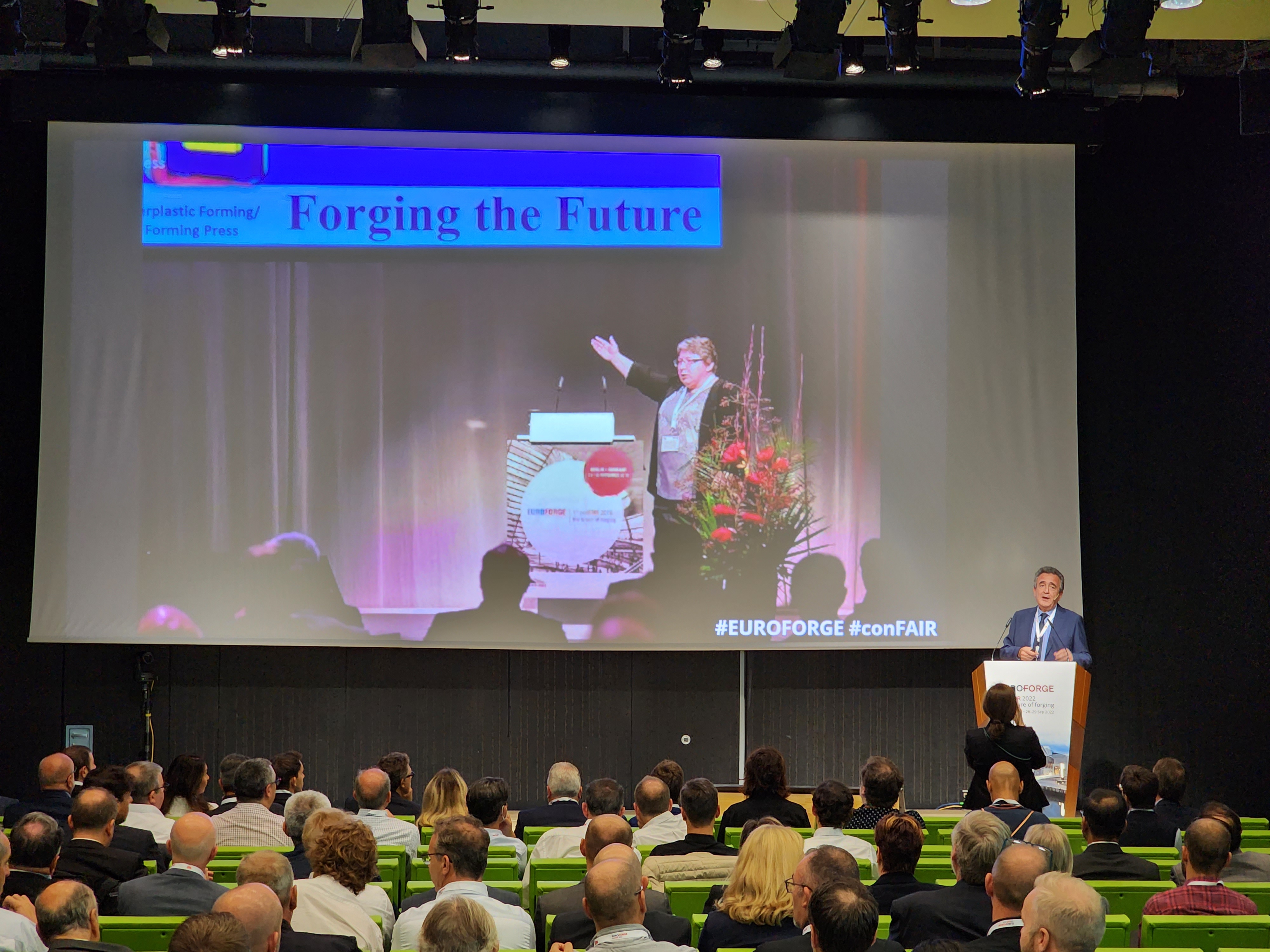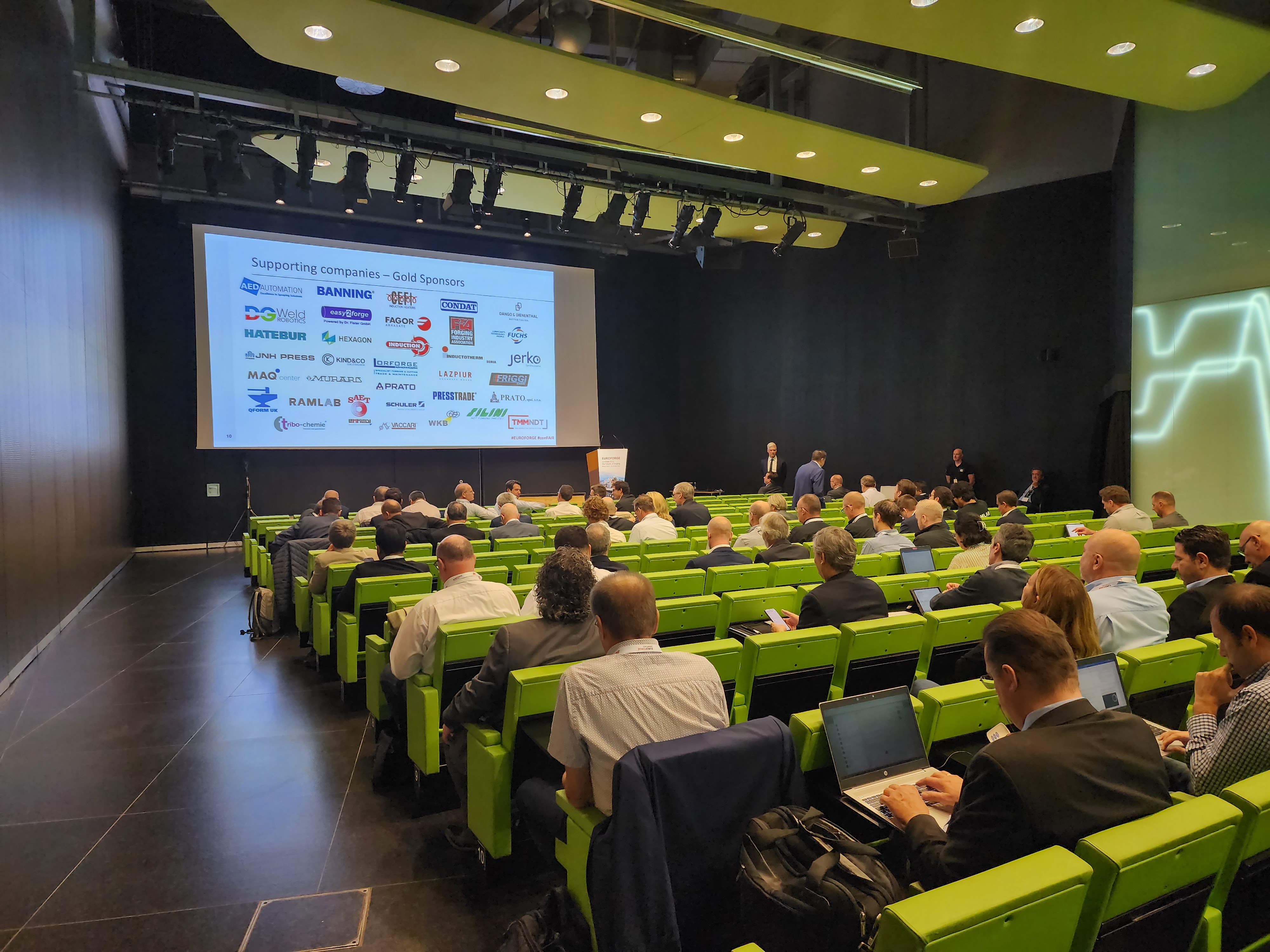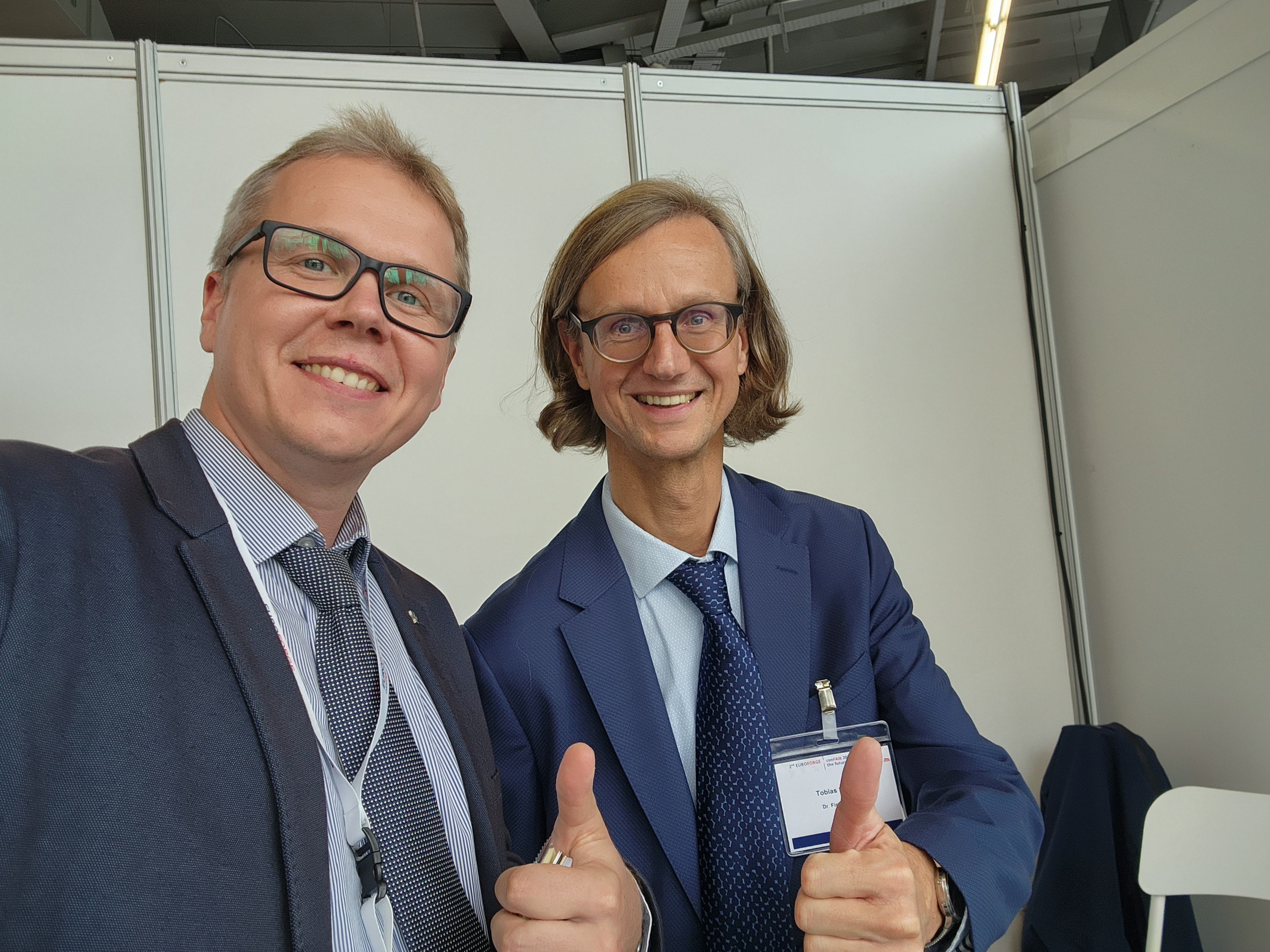 ALUMINIUM

We were glad to meet you at the ALUMINIUM Exhibition in Dusseldorf on 27-29 September 2022. As the industry's most important platform, ALUMINIUM brought together producers, processors, and consumers and technology suppliers along the entire value chain from more than 100 countries.
QFORM UK was represented by Stanislav Kanevskiy and Nikolay Biba. In addition, seminars were held at which they talked about extrusion defects, bearing and prechamber optimization, automation of the designing process and quenching of extruded profiles.
Many thanks to Mrs. Iris Gliewe and Dmitry Gerasimov for the excellent organization of the exhibition.

On photos - Nikolay Biba, Director of Micas Simulations Limited, Mrs. Iris Gliewe (GMT mbH), Stanislav Kanevskiy.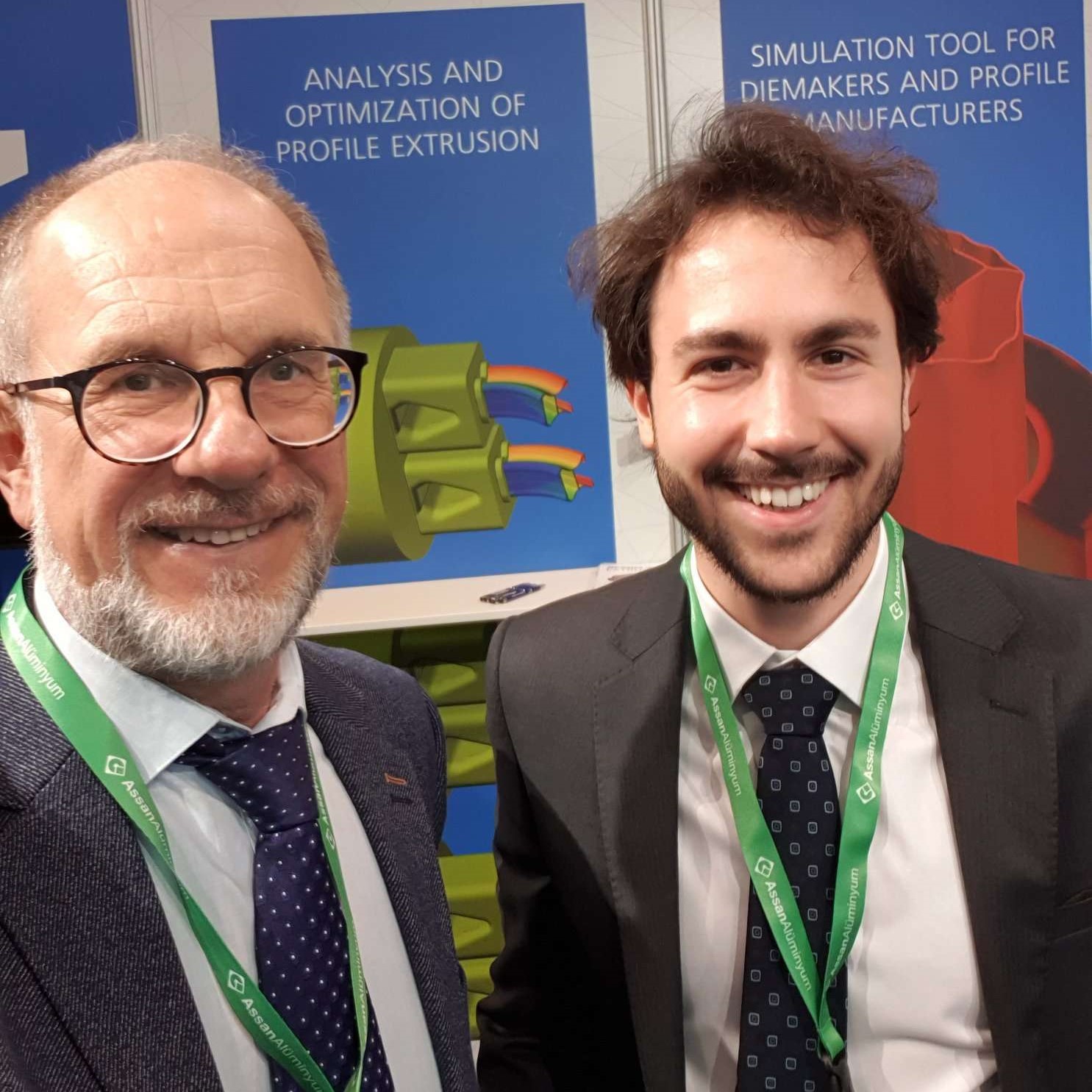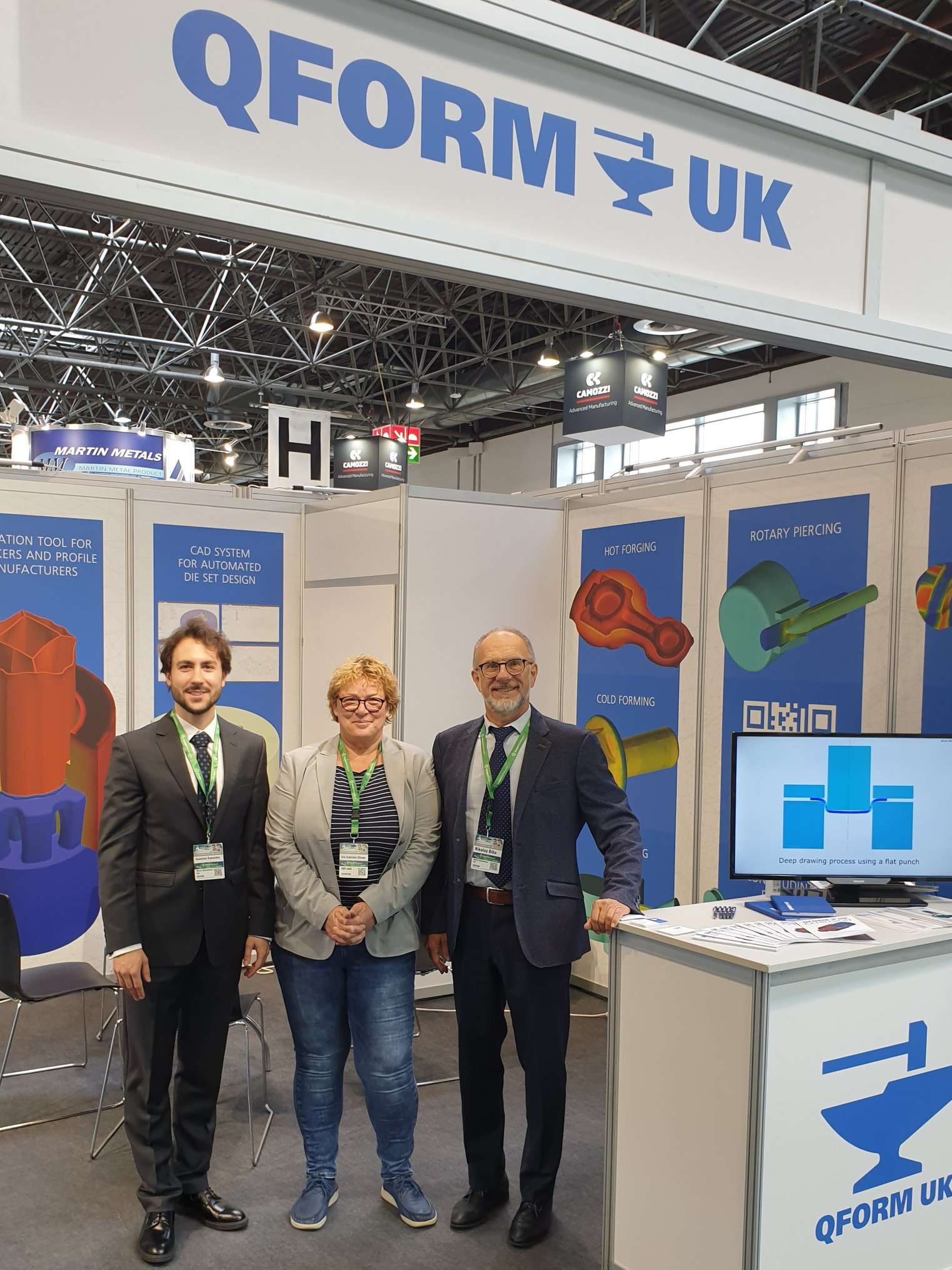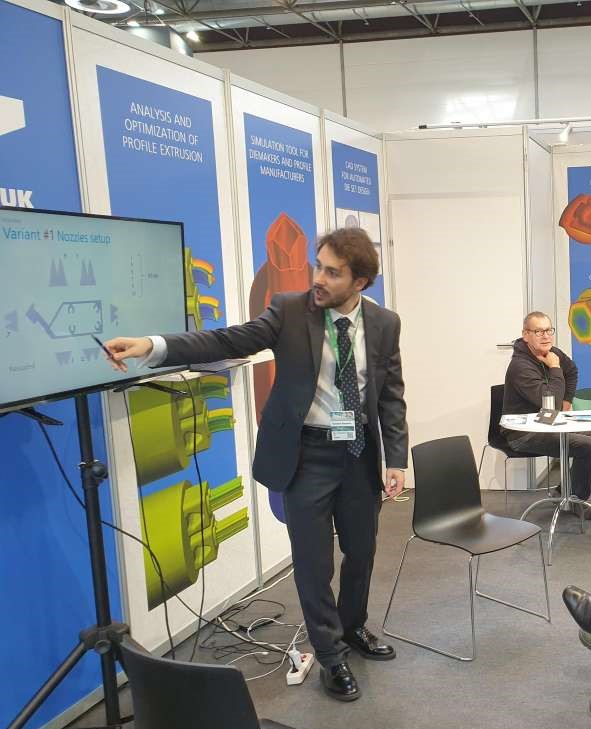 8th QFORM UК USERS MEETING in Germany

Our traditional users meeting took place in Potsdam, on 19-21 September. New capabilities for simulation of open die forging, longitudinal rolling, die design for continuous forging operations, as well as simulation cases of phase transformations and grain size evolution were presented. The workshop introduced all the features of the new version of QForm UK and went through various practical examples in detail. The main speakers of the QForm Group were Nikolay Biba and Dmitry Gerasimov. Thanks to Karl C. Grotzinger for meeting moderation and presentations, to Dr. Hans-Willi Raedt (prosimalys GmbH) for interesting reports, to Mrs. Iris Gliewe and GMT mbH team for wonderful organization of event.