QForm Online School
We organize QForm Online School for our future and current clients.
The courses are intended for employees of companies involved in the development of forging processes.
Regardless of the experience of using QForm, it will be easy for you to learn how to simulate various forging technology processes, thanks to QForm's most user-friendly interface in the market. After completing the training, you will understand how to set up data for simulation, how QForm predicts forging defects, and how to analyze other technological parameters such as the load that is required to perform the deformation.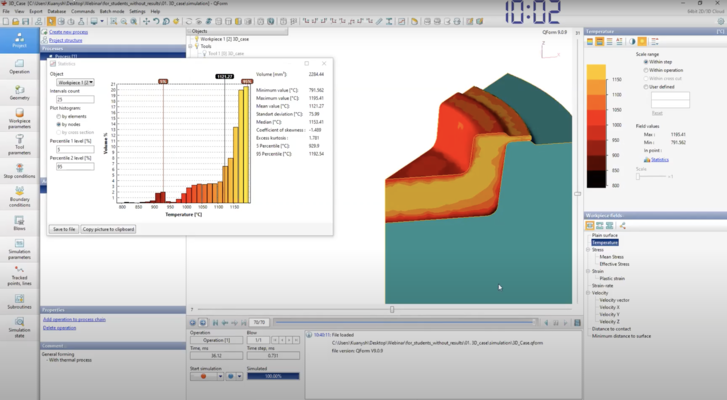 We will supply you with a QForm Cloud license, and with our guidance you will set up the initial data for a simulation, run your own simulation and analyze the results obtained.
Our engineers have vast experience in the simulation of all kinds of metal forming processes and have trained hundreds of engineers around the world.
We are glad to invite you to participate in the introductory or basic courses which are focused on the simulation of hot bulk metal forming processes or complete individual training made special for you.
Please take a look at our nearest courses in ENGLISH:
| | | | | | |
| --- | --- | --- | --- | --- | --- |
| Сourse | Date and Time | Duration | Program | Trial license | Price |
| Beginner | February 2021 | 5 hours | PDF | 7 days of QForm Cloud | 50 EURO |
| Basic | February 2021 | 2 days, 5 hours each | PDF | 14 days of QForm Cloud | 200 EURO |
| Individual | agreed individually | agreed individually | agreed individually | 21 days of QForm Cloud | 400 EURO/per day |
When choosing a Basic course, a Beginner course as a gift!
To participate in the training, please choose a course and fill in the form below: